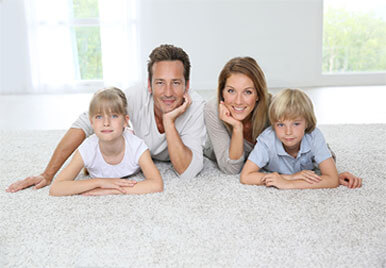 Our Service Areas
We service Utah County Area: Provo, Orem, Vineyard, Lindon, Pleasant Grove, American Fork, Lehi, Saratoga Springs, Eagle Mountain, Alpine, Cedar Hills, Highland, Draper, Springville, Mapleton, Spanish Fork, Salem, Payson, Elk Ridge, Woodland Hills, Santaquin
What Sets Us Apart
When we clean your carpet, you will get the same quality result every time. Clearly your carpet will look bright and feel soft to the touch. Moreover our technicians are professionally trained and certified, and the work they do is great.
Cleaner carpets are easy to clean; but dirty carpets take more time and materials. Also we are able to remove heavy debris that the vacuum cleaner cannot get. Our last step in our cleaning process is the rinse, so we use hot soft water that leaves no residue behind and a long lasting clean.
We want your experience with us to be enjoyable, therefore we include services other companies charge for. Without a doubt you will feel confident when you schedule an appointment. Above all you can trust us to take care of all your cleaning needs.
Our Business Model Is The Complete Opposite
Unlike other companies; we have no generic carpet cleaning and no express auto detailing. It is because we value our customers that we provide the best carpet cleaning and auto detailing service. Our customers like that we explain the cleaning process; and that we offer available options that are affordable.
In particular the preparation we use for removing soil from your carpet includes vacuuming and spot treatment. Next we apply a powerful, yet gentle cleaning solution to loosen heavy build-up. In order to remove dark traffic patterns, we use machine scrubbing. Machine scrubbing lifts soil to the surface of the carpet where it can be thoroughly removed with our residue free soft water rinse; definitely the carpet is left clean and soft. Our promise to you is that we will spend the necessary time to do the best cleaning.
Over the course of 35 years in the Carpet Cleaning and Auto Detailing business, we have tested many products. We only use the highest quality and most effective cleaning solutions. As an option, we offer Green Certified cleaning conditioners that are safe for your family and pets.
Pure Flow Clean Standard Cleaning
Quality Cleaning
Spend Necessary Time
Vacuum to Remove Dry Soil
Treat Spots
Pre-spray to treat build-up of grease and grime
Machine Scrub to Loosen & Suspend Soil
Rinse Thoroughly Using Softened Water
No Residue
Lasting Clean Carpets
Vs.
Other Carpet Cleaning Companies
Generic Cleaning
Fast Cleaning To Maximize Production
Pre-Spray Carpet
Rinse With Synthetic Acid or Alkaline Detergent
Leftover Residue
Rapid Re-soiling